« Foire Economique Régionale Boeny Mionjo 2019 » (29 Août au 01 Septembre 2019)
BCMM: always on the way for Malagasy mining promotion
One of the missions of the Mining Cadastre Office of Madagascar (BCMM) is to promote the Malagasy mining sector at regional and national level. This year, the Boeny Region organized the 6th edition of the fair called « Foire Economique Régionale Boeny Mionjo » (Boeny Mionjo Regional Economic Fair).
The BCMM has always been present at previous editions of the Fair. The event took place from 29th August to 01st September 2019 in front of the Chamber of Commerce and Industry of Mahajanga. This year, the fair was placed under the theme of "Economic development, adapted to the vagaries of climate change".
During these four days of fair, the main message communicated by the BCMM was focused on its missions: the management of mining permits in Madagascar, the promotion of the Malagasy mining sector in general. In total, the BCMM booth was visited by 243 visitors.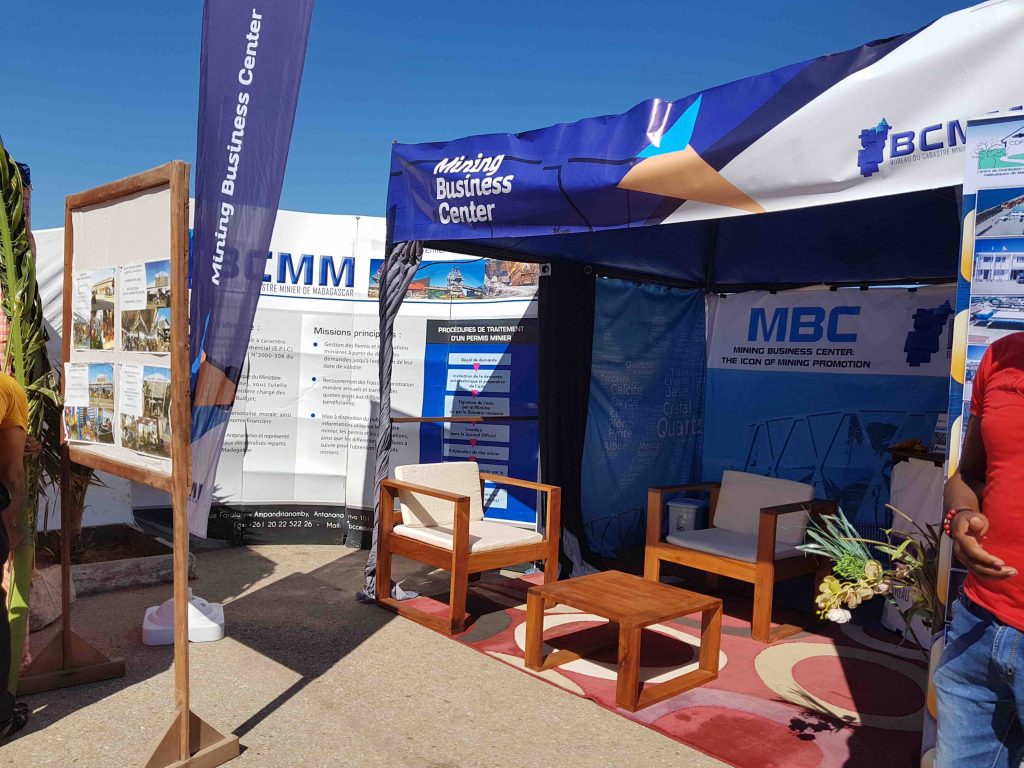 The BCMM booth
The BCMM booth: Visit of local authorities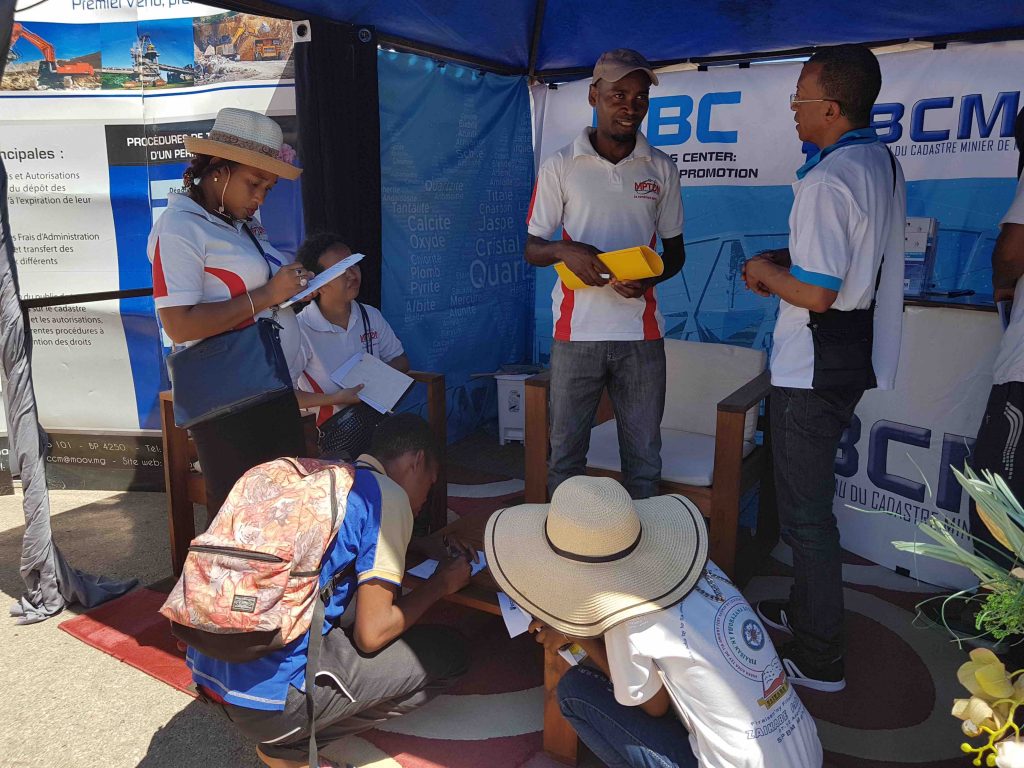 Visitor Reception and Visitor Responses to the BCMM's Public Opinion Survey
Visitors completing the BCMM's Public Opinion Survey