BCMM: always present at the RENALA fair – Menabe Region
As part of the mining promotion at the national level, the Office of the Mining Cadastre of Madagascar (BCMM), with the Regional Directorate of Mines and Strategic Resources of Menabe, has always participated in the RENALA fair since its first edition in 2015. It should be noted that the Menabe region has a huge unexplored mineral potential.
This year, the fair coupled with the RIFATSE Festival took place from 26th to 29th September 2019 in Morondava. The Menabe region under the aegis of the Organizing Commission has chosen the theme "Towards the Emergence of the Menabe Region". This 5th edition focused on the promotion of agricultural development, tourism and access to finance/markets and environmental protection with a view to mobilising all development actors in the region.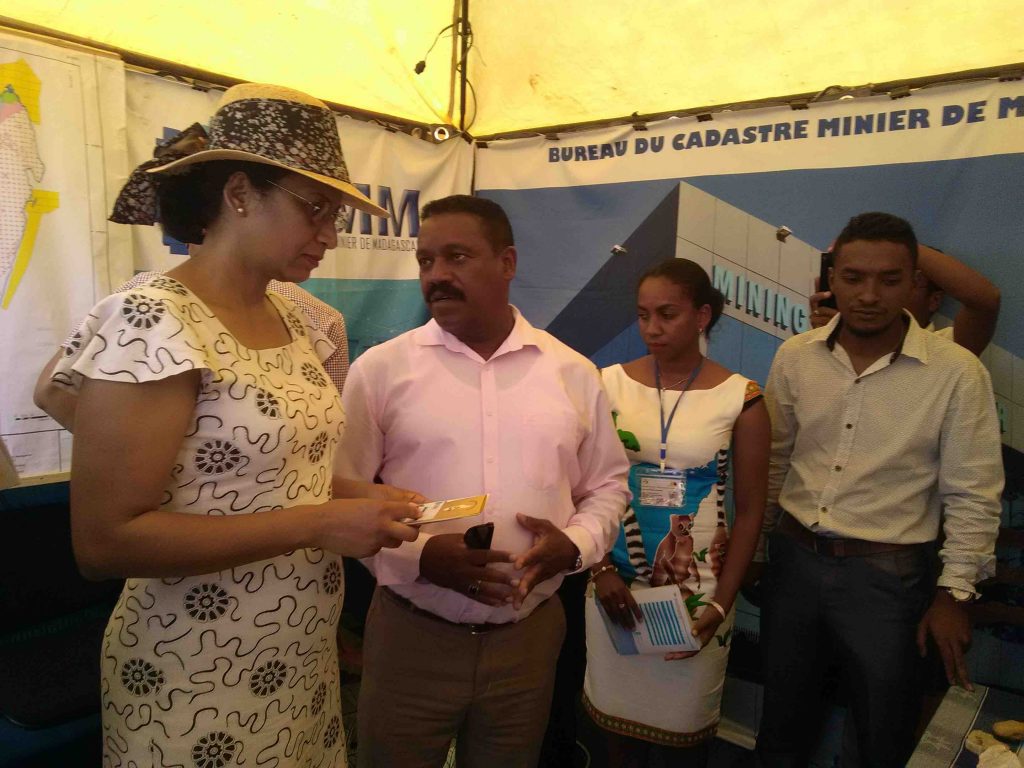 BCMM booth: The Minister of Higher Education and Scientific Research and the
Director of Mines and Strategic Resources of the Menabe Region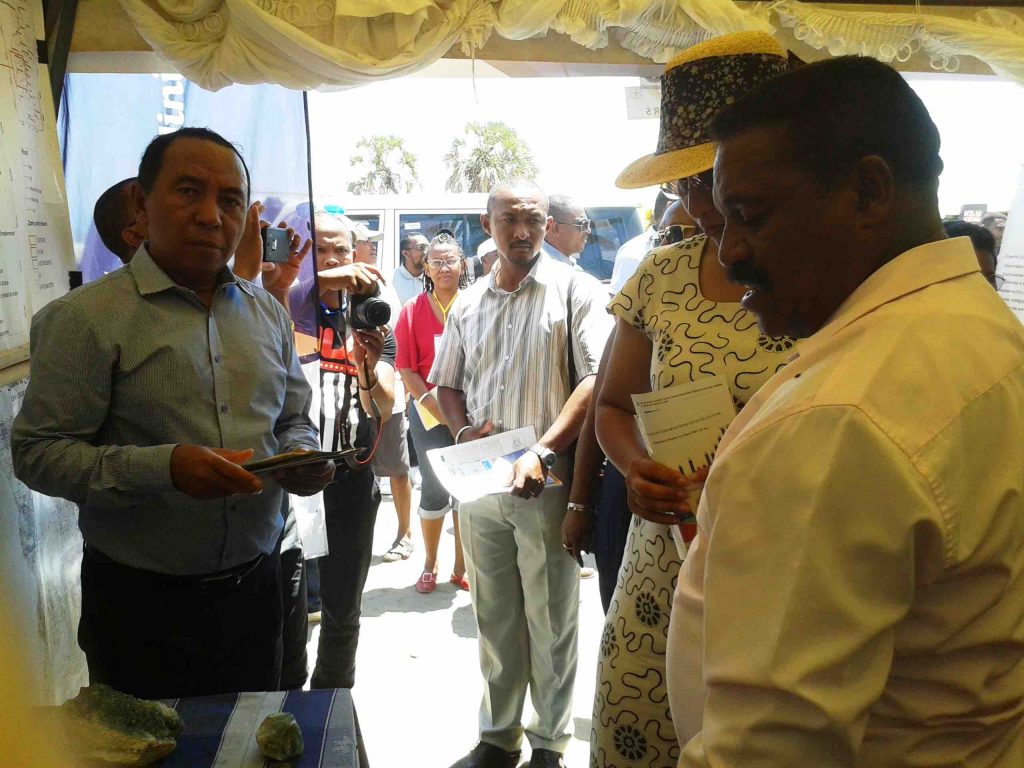 BCMM booth: The acting Menabe Regional Chief; The Minister of Higher Education and Scientific Research;
the Director of Mines and Strategic Resources of the Menabe Region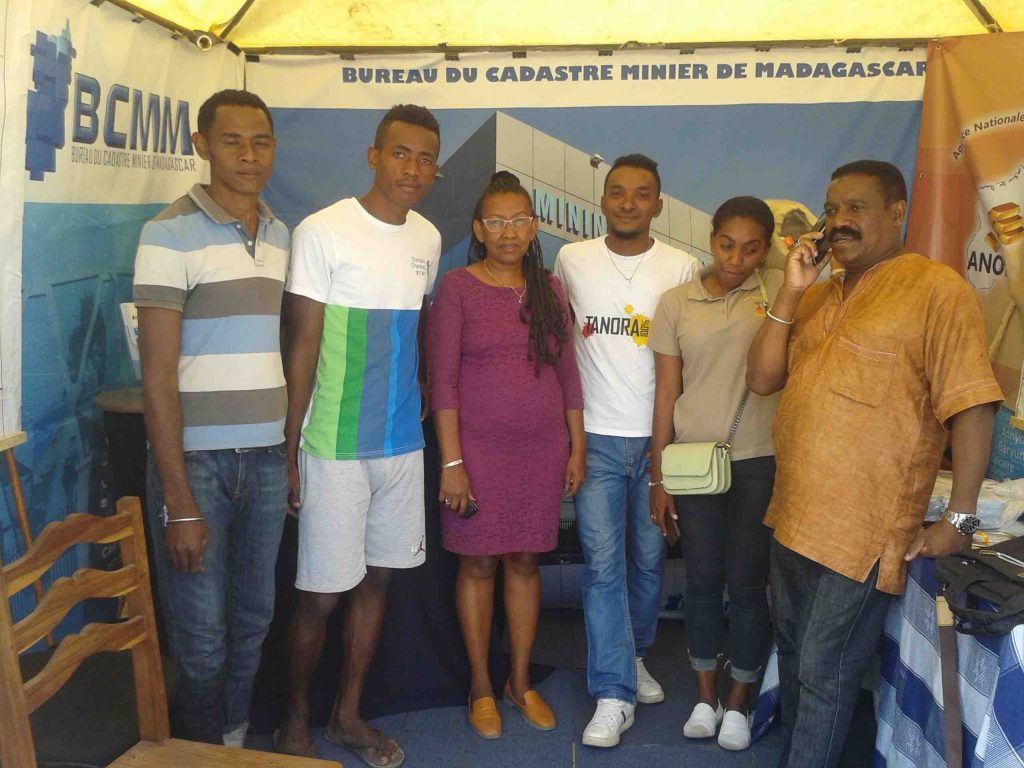 BCMM booth: The Regional Director of Mines and Strategic Resources of Menabe with his collaborators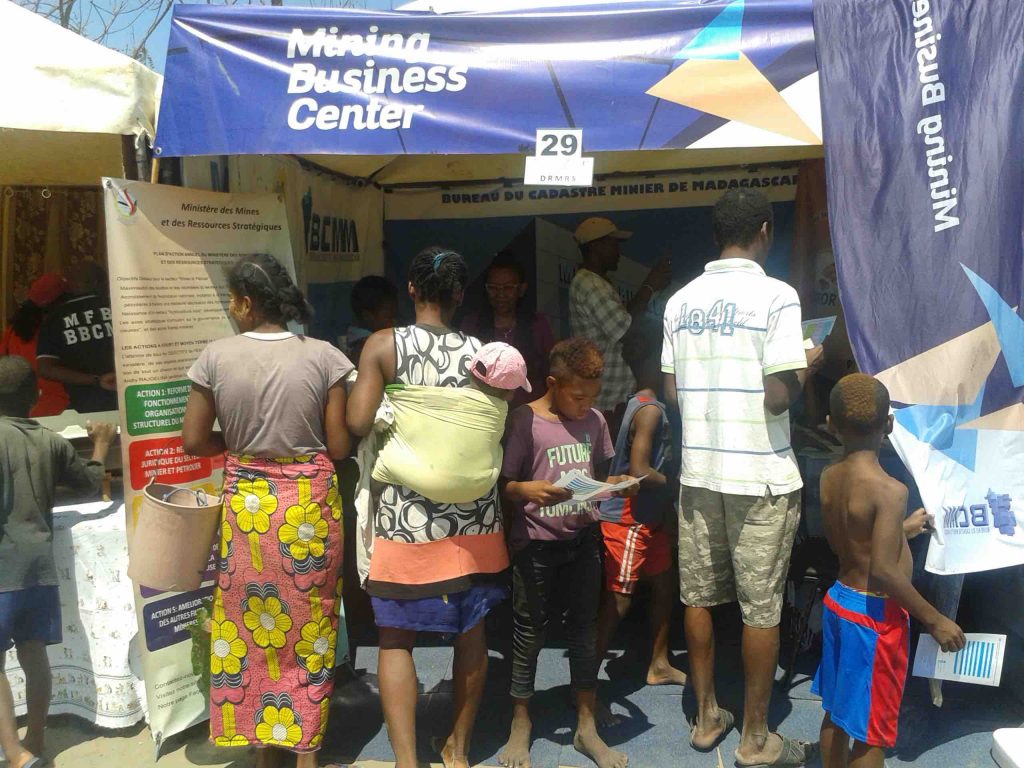 BCMM booth visitors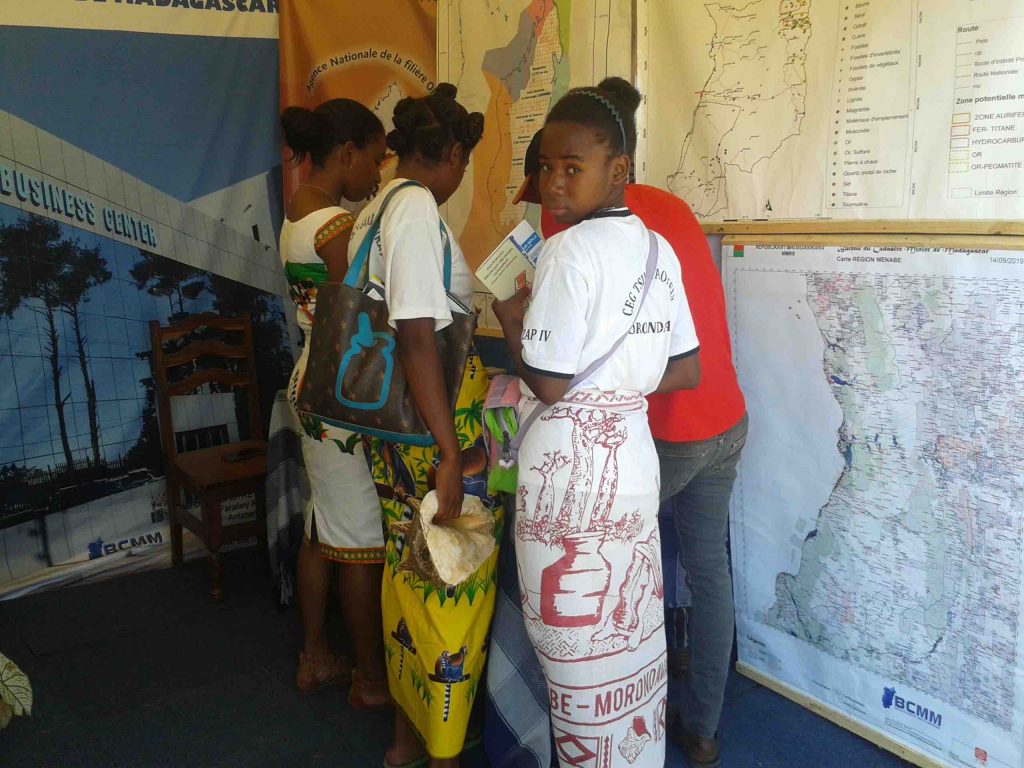 BCMM booth visitors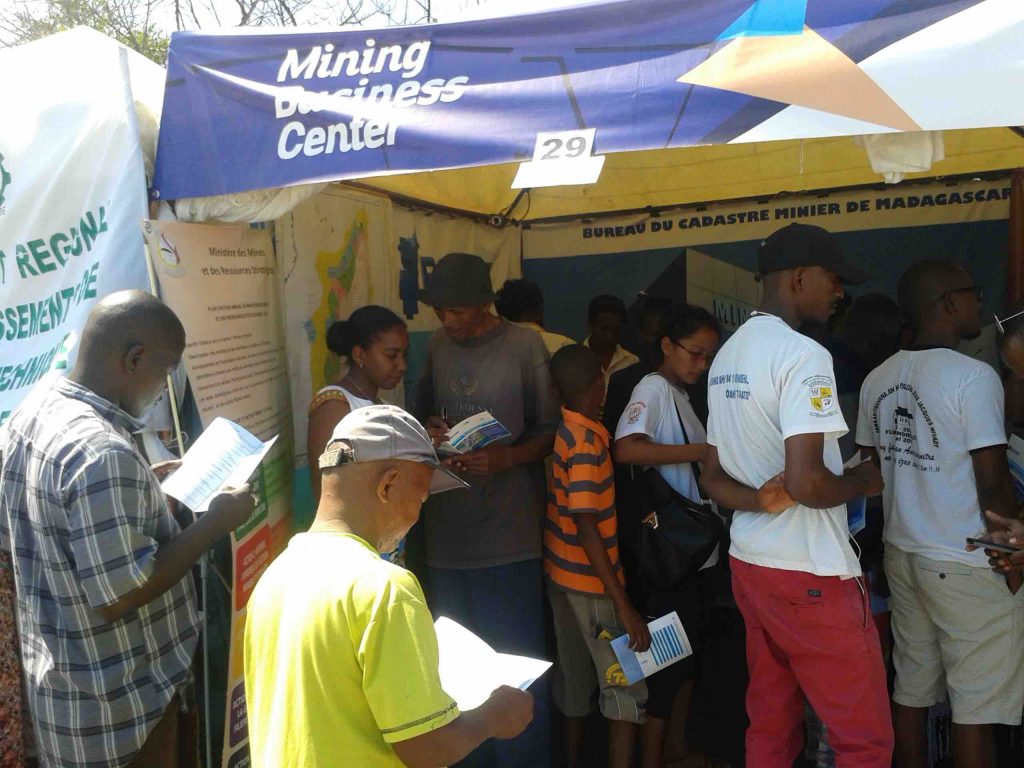 BCMM booth visitors